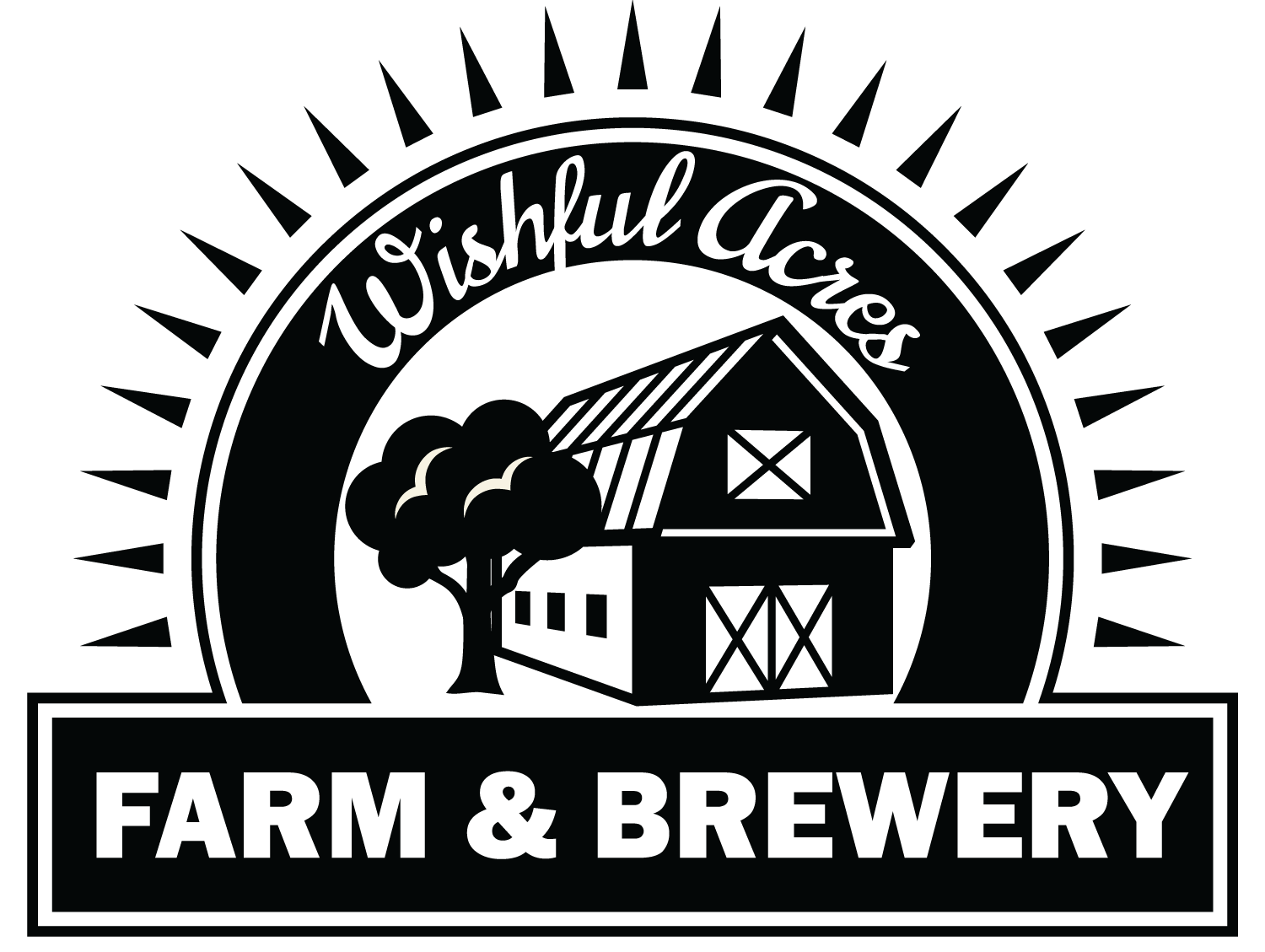 CSB Program
Our CSB Program is Sold Out! Thank you!
​
What is CSB?

Also known as a "Beer Share"!
CSB stands for "Community Supported Brewery" and is a mutually beneficial relationship between the customer and the brewery! The CSB program is similar to our farm's CSA program (Community Supported Agriculture), which we have featured since 2011. As a CSB Member, you become a "shareholder" in the brewery's beer production for 1 year - meaning you get a year's supply of beer with your paid membership:
Growler Fills are pre-paid and included with your membership cost, at a discount to you.

Free Growler for members! You use this glass growler for your CSB growler fills here at the brewery.

Flexible membership plans to fit your budget & beer needs

Fill growlers anytime we're open!
​
Please note: Only a limited number of CSB Memberships, or "Beer Shares", are available each year.
Additionally, if there is a limited amount or low supply of any beer, growler fills may not be available on that particular beer at a given time (this does not happen often).
​
How does the CSB program work?
With your membership price, you receive a set number of growler fills on a punch card. (A growler is a refillable glass jug designed for storing fresh tap beer). You have 1 year to use all your fills/punch card, from your date of signup. With your CSB membership, we include a free growler for you!
You simply bring your growler(s) into our brewery and select which beer(s) you would like to take home in your growler (no limit on # of growler fills per visit, and we offer 11 of our beers on tap, provided you have enough empty growlers!). We fill the growler for you, and make a note on your punch card. You enjoy your beer, and come back when you're ready for your next growler fill! You can select which beer you'd like at each visit, all of our beers are included in your membership price. Please note, if there is a very limited amount of any beer (for example, a very small experimental batch or a final keg that is almost empty), we may need to limit or restrict growler fills on that batch (this does not happen often).
​
What beers are available?
Everything! Our beers change week by week throughout the year, depending upon what we're brewing at that time. We plan to always have at least 11 of our beers available on tap at all times. We brew often, and in small batches, so our selection changes frequently. To view the long list of all the beers we've brewed since we opened in 2016, click here.
​​​
​
Price & Details:
We have 2 CSB Membership options, to fit all levels of craft beer fans! New members receive their glass growler free.
​
- Gold Membership, Large Growler: Includes 26 growler fills per year, 64 oz each. $416, plus tax (price breaks down to $16 per half gallon fill, a great savings! A regular growler fill is $17.99, and our high-end & imperial-style beers are more ($19.99 and sometimes more for very special batches). You save at least $2 per fill, and sometimes more.
​​
- Silver Membership, Small Growler: Includes 26 growler fills per year, 32 oz each. $234, plus tax (price breaks down to $9.00 per quarter gallon fill, a great savings! Regular 32 oz growler fills start at $9.50 regular price, and $11.00 and up for special batches.)
​​​
Always something new! We focus on brewing a wide variety of beers – seasonal, specialty, experimental – as well as a more standard lineup.
​
How to Join:
​
You may pay online in our Online Store or visit our tap room during open hours. Be sure to bring your I.D. to show proof of age. CSB membership may be paid by credit card, PayPal financing, cash, or personal check. If signing up online, we will need to verify your I.D. age when you receive your first growler fill. CSB memberships may be purchased as a gift, but both the purchaser & the recipient must be at least 21 years of age.
If paying online: After submitting your online payment, print your receipt & visit our tap room during open hours. At our taproom you will show proof of I.D. age, receive your Punch Card, member discount card, free growler, and begin your Beer Share Journey!
​
Our CSB Program is currently Sold Out. Thank you!
​
​
​
​

​

​