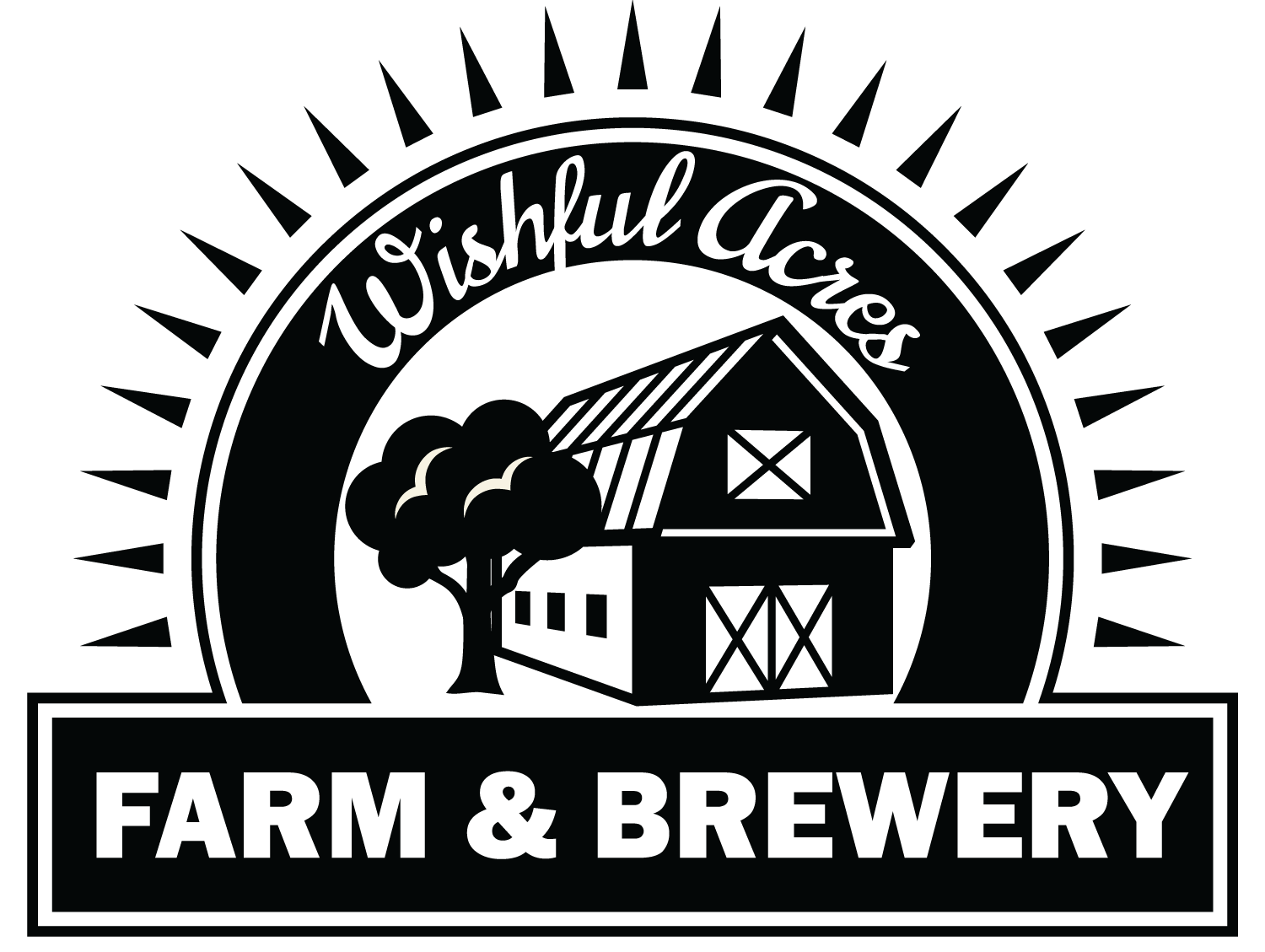 Open Hours are listed at the bottom of the page.
Location:
4679 N. Flansburg Rd, Lena, IL, 61048
​
Our small, family-run brewery features a relaxed, low-key, friendly, "on-the-family-farm" rural experience in a countryside location. Our regular taproom features year-round indoor seating. You can also enjoy our large outdoor beer garden seating area, our concrete patio seating, and our Greenhouse Tent Seating (more details on Greenhouse seating below in FAQ section).
We're always brewing something new - to be among the first to know what is on tap each week, please sign up for our weekly email newsletter. Our current On Tap menu can also be viewed here.
​
FAQ - Frequently Asked Questions
​
1. Do you offer food?
We offer a small selection of snack foods - Cheese & Cracker Trays, Charcuterie Trays, local-made potato chips, cheese popcorn, and a few types of hard pretzels. We also occasionally host special "Food Days" or Food Trucks, sign up for our email newsletter to keep up to date, and view our food truck & event schedule here.
​
2. Can I bring in my dog?
Sorry, we do not allow dogs inside the brewery building or greenhouse tent.
However, dogs are welcome in our outdoor, grass-covered beer garden during the warmer months. Dogs must be kept on a short leash at all times while in our grassy outdoor beer garden.
​
3. Are children welcome at the brewery with their parents?
Yes, children are welcome to join their parents at our indoor seating or our outdoor beer garden seating. We ask that you please keep your children with you at all times, and do not allow to them wander off on their own. Children are not allowed in our Greenhouse Seating, which is only for ages 21 & older.​
​
4. Do you serve drinks other than your beer, like wine?
Sorry, we only serve the beer that we make here on site. Our liquor license does not allow for wine or spirits. However, in addition to beer we make a hard lemonade that we keep on tap for non-beer or gluten-free drinking. Depending upon the time of year, we offer frozen sweet fruit beer slushies or warm sweet mulled fruit beer. We also offer our homemade root beer as well as cans of soda. Check our On Tap list for availability. *Carry-in alcohol is prohibited*.
​
5. Do you allow bus groups or large groups?
Sorry, we are not able to accommodate buses, bus groups, or large groups during our open hours.
However, we're sometimes able to open a little early to accommodate a bus or large group. Contact us for details.
​
6. Are you open year-round?
Yes, we are open year round.
​
7. When did you open?
We opened our brewery in 2016. We began our farm in 2009. You can read more about our journey on the About Us page.
​
8. Do you rent out your place for private events?
Our Greenhouse is available to rent on select days & times. You can learn more & book our Greenhouse in our Online Store here.
​
9. Do you sell your farm's organic vegetables to the public?
All of our farm's vegetables, herbs, and fruits are pre-sold to our customers through our Community Supported Agriculture (CSA) program, aka Farm Membership Program. You can learn more about it here.
​
10. Are you open during the week?
We're only open on the weekends (Fri, Sat, Sun). During the weekdays, we're busy making the beer and doing the farm work!
​
11. What payment methods do you accept?
We accept credit cards, debit cards, and cash.
​
12. What beers do you currently have on tap?
Our current "On Tap" list is here.
​
13. Will you fill other growlers? How long will a growler stay fresh?
We will fill any growler, it doesn't need to be one with our logo on it. We can place a small sticker on a growler that displays our brewery's name & address. Growlers will stay fresh for a few weeks, as long as you keep the lid tightly secured. They must be kept refrigerated.
​
14. Do you have a food truck this weekend?
Our current schedule for food trucks and events can be found here on our web site. We also keep our Facebook page updated.
​
15. Is your Greenhouse Seating open?
Our Greenhouse Seating is open to all adults ages 21+ (sorry, no children). It's open anytime during our open hours, unless it's being rented for a private event, spring through fall. During the colder months, the Greenhouse is only heated for special events or private rentals. To rent our Greenhouse seating for your small private event, visit our Online Store.
​
​
​
​
​
​
Brewery & Taproom Building
Brewery Back Room Indoor Seating
Beer Flights Wishful Acres