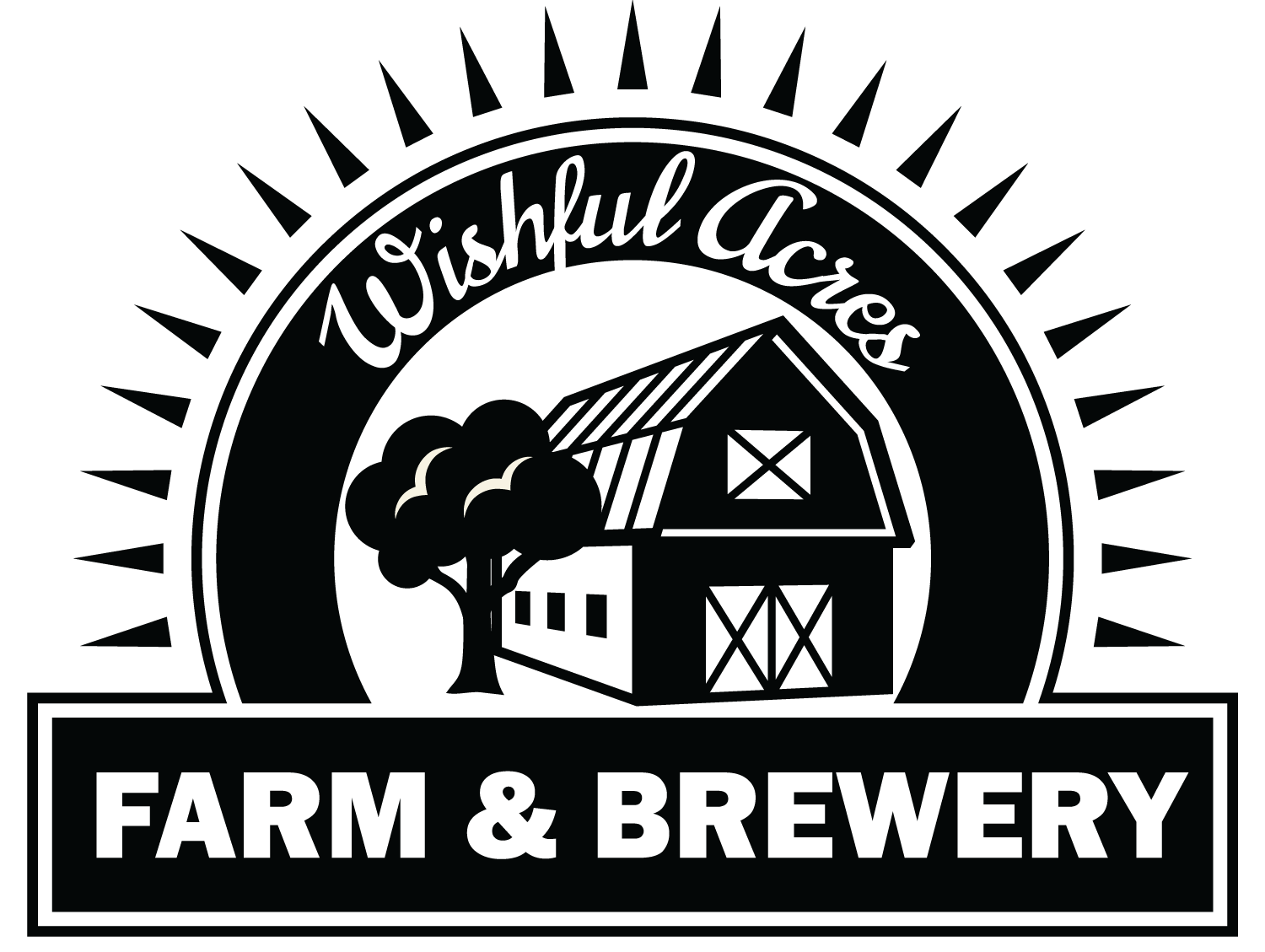 Our Brewery
Our brewery features Unique Beers brewed in a Unique Place! After many years of planning & wishful thinking, in 2016 we expanded our organic farm to include a small artisan craft brewery. All of our beers are brewed right here on-site at our farm, inside our barn! All of our beers are handcrafted in small batches, allowing us the flexibility to be creative with our recipes & offer many different types of beers. Many of our beers are made with ingredients grown right here on our farm, including our own hops, pumpkins, hot peppers, basil, fruits, herbs, and much more. We hope you can visit our on-site taproom soon!
​
Our brewery includes an on-site tap room & bar. Our indoor brewery seating features a front room & a back room. We have a huge outdoor seating area featuring a beer garden area in our orchard as well as a concrete patio area. Additionally, we have our Greenhouse Seating - a unique outdoor seating experience for ages 21+ in a greenhouse tent (weather permitting; during the colder months the greenhouse is only heated during special events). We hope you can stop by soon for a fresh pint of our handcrafted artisan beers, or try a sampler beer flight to experience a wide range of our flavors! We also offer "beer to go" with growler fills and 22-oz bottles. To learn more about our tap room, check the Visit page. (Please note: we're only open 3 days per week, learn more here).
​
We are a very small family business, a small place, and we are located on our family farm. We do everything ourselves, day-in and day-out, including all aspects of making the beer and serving your glass of beer. You can expect a very low-key, rustic, relaxed atmosphere here. We're not Fancy, We're Family!
​
At Wishful Acres Farm & Brewery, we strive to always brew something new & exciting. In fact, each time you visit us there may be a new beer to try! To learn what's on tap each week, sign up for our weekly email newsletter here.
​
Have questions? Visit our FAQ page here.
​
​
​
​
Greenhouse Tent inside with Lights
Greenhouse Tent outside with lights on
Beer Flights Wishful Acres